What Does MIDI CC Stand For?
MIDI CC, which stands for Control Change or Continuous Control, falls under the category of Channel Voice Messages in the realm of MIDI messages. This category includes other messages such as Note On/Off, Velocity, Aftertouch, Pitch Bend, and Program Change.
How Is MIDI CC Utilized?
MIDI CC serves as a means to expand the functionality of MIDI messages. For instance, MIDI and keyboard controllers assign distinct MIDI CC numbers to each knob, encoder, and sometimes buttons. This enables users to link these controls to various parameters in software like Lofi Panda when utilizing MIDI remote control.
How To Assign MIDI CC Inside of Lofi Panda 3?
Inside of Lofi Panda 3 you can right click on any button or knob to open up the MIDI CC menu.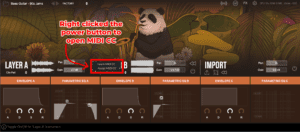 Once the MIDI CC menu is open you can click the 'Assign MIDI CC' tab which will allow you to assign the selected knob or button to a MIDI CC number. Alternatively you can select 'Learn MIDI CC' and move a knob on your controller to link that knob to your selected Lofi Panda function.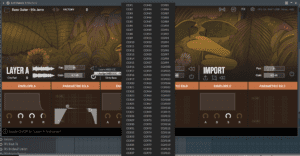 Once a MIDI CC is assigned you can further customize it via the settings page. You can also delete past MIDI CC parameters by clicking on a parameter and hitting the 'delete' or 'backspace' button on your keyboard