Overlay your sounds with dust, vinyl crackle, mechanical noise, tape noise, nature environments +more. Samples were created by our sample label Kits Kreme Audio.
Enter Email To Unlock Download
We do not spam your email. We will also never sell your information.
This plugin has been used by Grammy-Nominated producer Illmind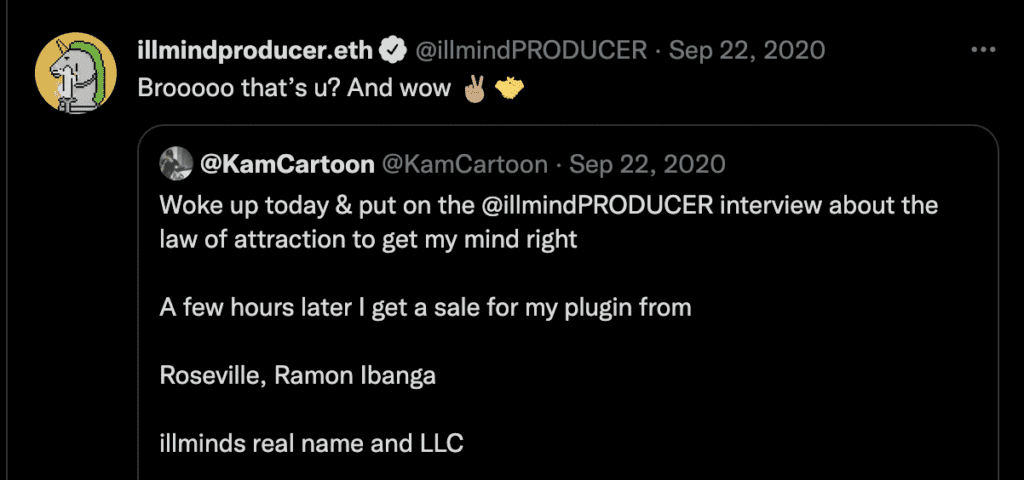 LISTEN TO "TEXTURES" IN ACTION
Explore the audio demos to see what Textures can accomplish
Textures is a sound design tool that gives you the ability to overlay your audio with dust, vinyl crackle, mechanical noise, tape noise, natural environments, soundscapes, & foley sounds.
With Textures you can instantly add character, life, and moods to your sounds. Effortlessly tweak presets with the built in EQ or re-create the characteristics of vintage turntables with the WOW flutter effect. Download the user manual below to learn more about the story of Textures.
75 Textures
Explore through 75 texture presets including: Foley Noise, Mechanical Noise, Tape Hiss, Soundscapes, Nature Environments, & Vinyl Crackles. With Textures you have access to a batch of exclusive preset textures.

EQ Panel
Textures comes with a built in High-Pass & Low-Pass EQ panel.
The EQ panel applies directly to your selected texture. This allows you to easily manipulate the sound to create a perfect blend over your audio.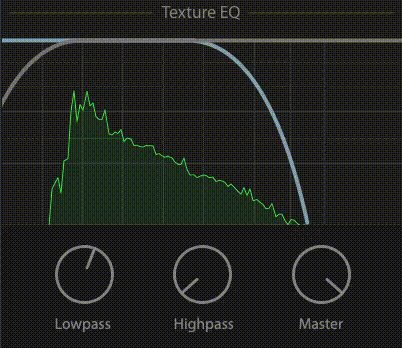 Effect Panel
The effect panel features a WOW flutter effect and reverb effect.
The WOW flutter effect manipulates the pitch and speed of your selected texture. This effect was designed to emulate the nostalgic characteristics of vintage turntables.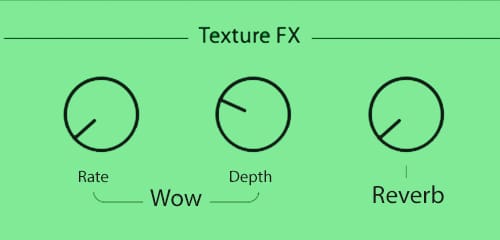 Textures Included:
Foley
Mechanical
Nature
Soundscape
Tape
Vinyl
Knobs Included:
EQ Highpass
EQ Lowpass
WOW Rate
WOW Depth
Reverb
Master Volume
Unzipped Size: 1.13 GB (Mac) – 575MB (PC)
Recommended: 8GB of RAM – 3GB Drive Space
Supported Operating Systems:
Windows (64-bit)
Mac OS  (64-bit)
Tested & Works In: All major DAWs excluding Pro Tools