Gross Beat was created by Image line. Image line is the company that created FL Studio.
Gross beat can be purchased here.
So, what exactly is Gross Beat?
Gross Beat is a time and volume manipulation effect designed for repetition, scratching & gating effects. It has been used in many hit songs and is used frequently by a lot of producers.
Gross Beat can be heard on Daft Punk's Tron Legacy soundtrack playing a major part in the rhythmic structure. Gross Beat was also used in Lil Uzi Vert's XO Tour Life. Southside from 808 Mafia uses it on a consistent basis. As a result, many producers have started to pick up on it.
Why Use Gross Beat?
This distinctive vst can be used in many different ways. It provides many presets and the ability to create your own. But why and when would you use gross beat?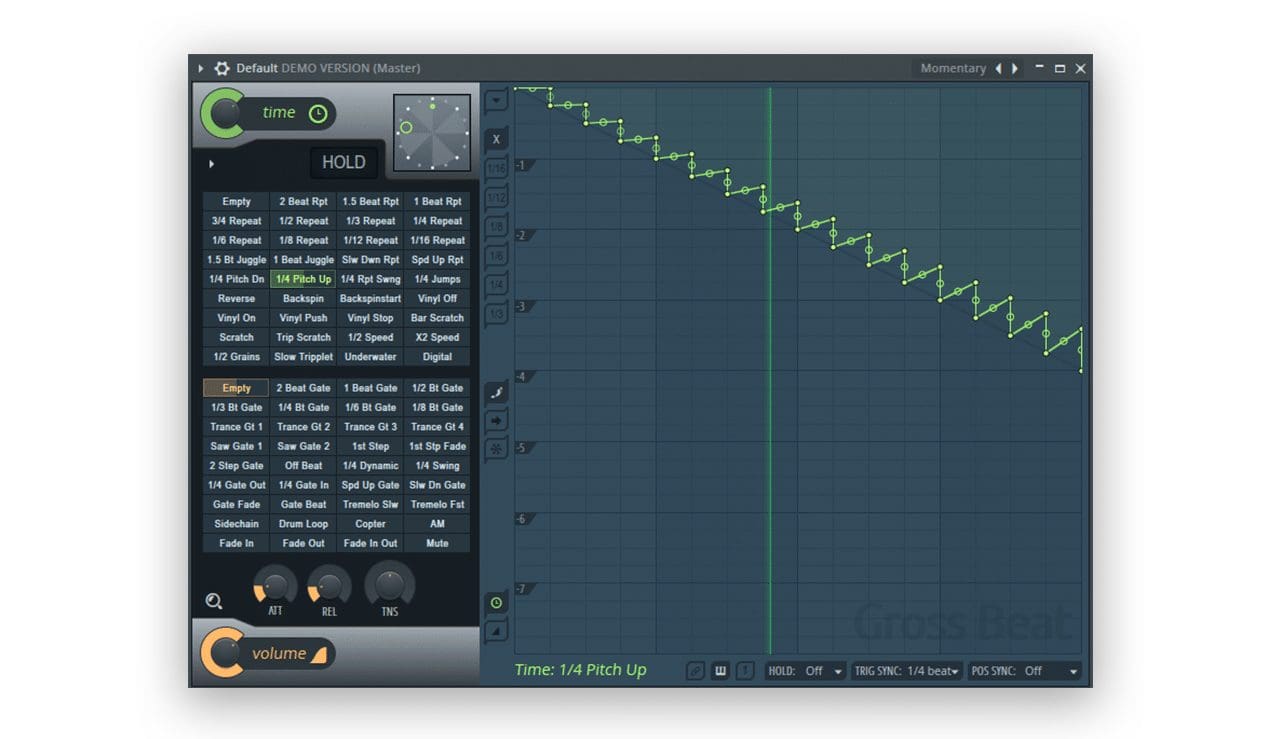 You would ideally use gross beat to add some complexity to your melodies. You can even use it to help create completely new melodies. Experimenting with gross beat can spark some new ideas. In most cases it can change the whole vibe to what you've already created.
How to use it
Gross beat is a versatile tool. It contains a fairly simple GUI as well. You can open gross beat and start applying effects within seconds.
After opening gross beat you'll be faced with its GUI. You can start by drawing in modulation patterns on the XY pad, or by selecting a preset from the menu on the left.
Gross Beat offers plenty of permutations to control both pitch and time. This allows you to create some complex effect patterns and completely automate them.
Our favorite preset is the half time preset. This is one of the most popular presets. This can be found under the Momentary preset bank. To view this just click on the presets bar in the top right corner. Then click Momentary.
In conclusion, Gross beat is worth learning. It can come in handy when creating hip hop and trap. Make sure you check out our FL studio guide to learn more about FL studio and it's plugins.