Your music production software is your #1 tool when is comes to making music on your computer.
A producer friend once told me "It's not about the software you use, it's about how well you know it". In other words, there are many digital audio workstations to choose from. However, you want to choose the best one for you. The one you'll be able to master quickly.
How well you know your software will determine a lot of other important factors. For example, your workflow speed, skill level, confidence, and possibilities.
In this guide we'll break down the best DAWS – Digital Audio Workstations of 2021 (in no particular order). We'll compare a lot of these music production software tools but remember to choose the one that appeals most to you. In the end, this will be your #1 tool. So choose the one that makes most sense to you.
The Best Music Production Software 2020:
Price: $99 – $900
Compatibility: PC/Mac (Newly released)
Fl Studio, originally launched as Fruity Loops, is by far one of the most popular music production softwares of 2021. It is very popular among the Hip Hop and EDM communities. Originally Fl Studio was only capable with Windows. However, they recently released the Mac version which works just as well.
Right off the bat we recommend this software simply because of the learning resources available. Since it's so popular there is an endless amount of FREE videos on youtube teaching you almost every aspect of FL Studio.
The price for this award winning music production software runs from $99 – $900. There are 4 different versions to choose from each adding in a little bit more. To start you can try out Fl Studio for free with there demo. The demo features limitations but it allows you to get the gist of it before you commit.
Price: $99 – $800
Compatibility: PC/Mac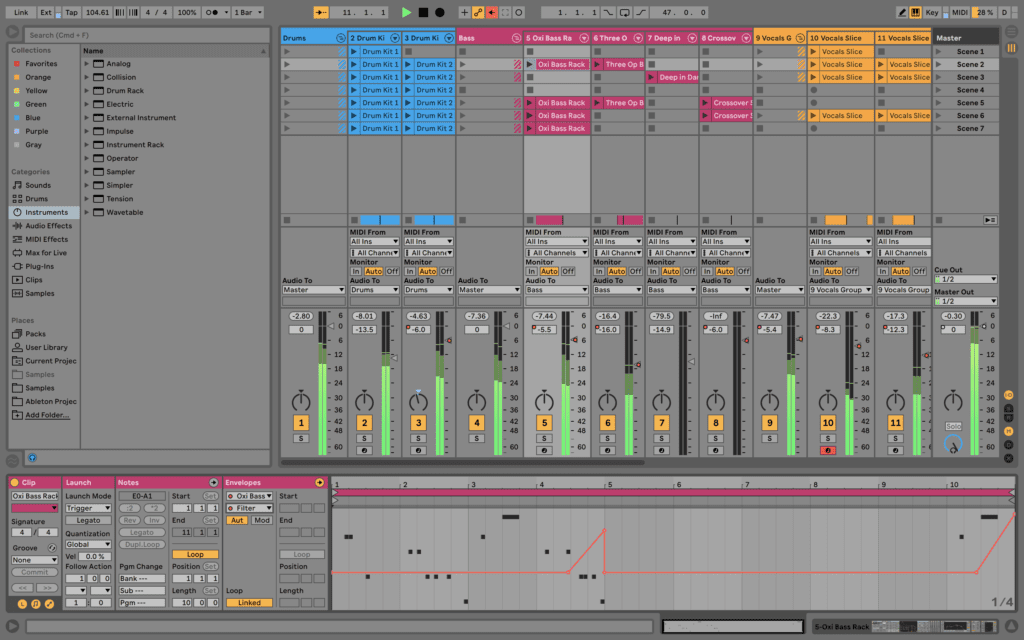 Ableton & Fl Studio always go hand and hand when discussing the best music production software. That's mostly due to both softwares being pioneers and decades ahead of newer DAWS. However, there are some big differences between Fl Studio and Ableton.
Ableton was originally designed to act as an instrument for live performances as well as a tool for music production. Ableton also has a product called Push which is a physical instrument designed for slicing samples and live performance.
Ideally Ableton would be a great pick for producers who are also looking to preform live. Unlike Fl Studio it has certain features made specifically for live performance.
Price: $8 – $15 / month
Compatibility: Any Web Browser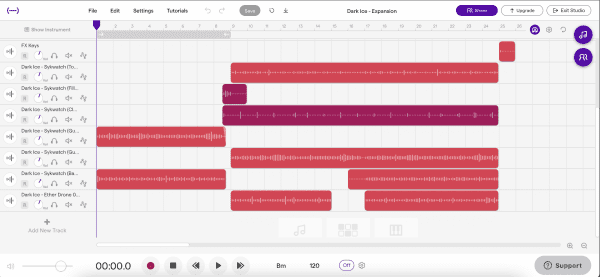 Spotify has recently taken DAW's to a modern level with SoundTrap. The most significant difference between SoundTrap and every other DAW is that it's the world's first web-based digital audio workstation.
As a result, you can use it right in your browser. There is no need to download anything. As long as you have an internet connection, you can produce music, make songs, and create podcasts. It also has an App that you can download on your phone, a huge advantage.
In addition, SoundTrap allows you to collaborate with others inside the platform. So, you can invite another producer to your project, and they can work with you in real-time.
Lastly, SoundTrap focuses on education. They provide many educational recourses to learn the platform and learn music production in general.
As a result, this is the best music production software for beginners. Also, it's one of the cheapest options on this list 😉.
Price: $99 – $400
Compatibility: PC/Mac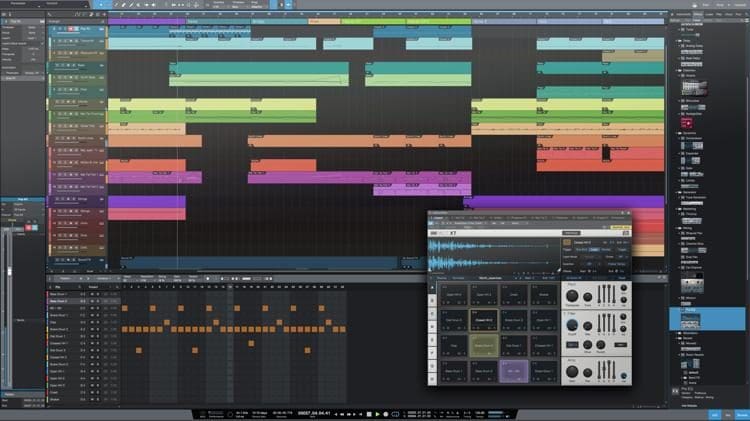 The Studio one music production software is a bit of an underdog. It was first released in 2009 compared to Fl Studio (1997) and Ableton (2001). The overall GUI is very sleek & modern which makes it more appealing and less overwhelming at first. The full version of this DAW is $400 which is half the price of Fl Studio and Ableton.
Studio One comes with some unique features as well. Featuring a built in shop, library of loops and a handful of plugins.
Price: $30 – $80 / month
Compatibility: PC/Mac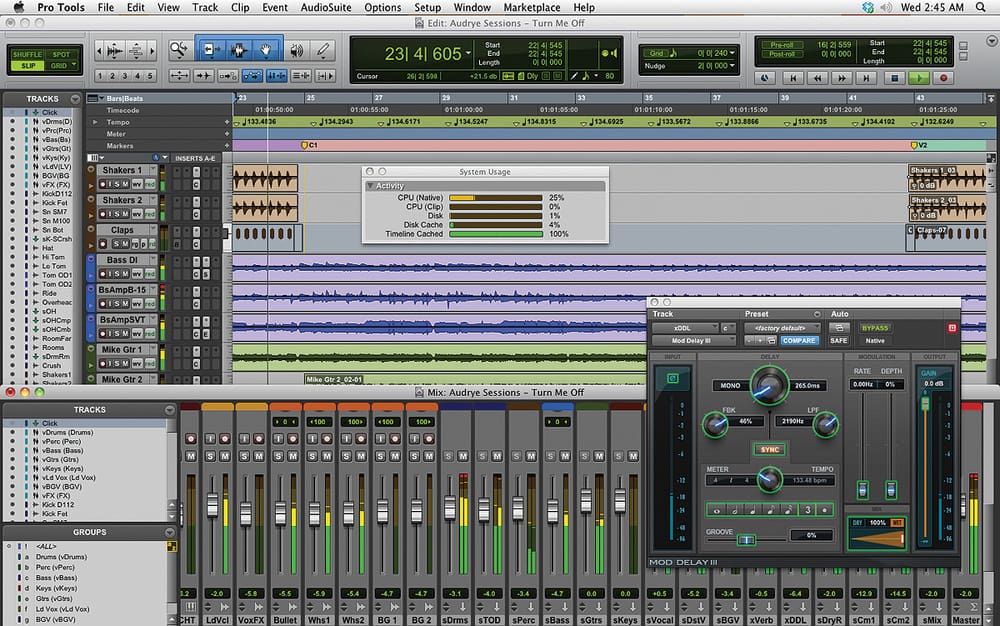 Pro Tools by Avid is one of the oldest music production softwares. The first release came out in 1989. Although the pricing is different from other DAWs pro tools does come with unique advantages. The Avid company offers multiple services that integrate with Pro Tools. They offer a way to distribute music on popular platforms , hardware that works with Pro Tools, and professional tutorials. Another great benefit of Pro Tools is the Avid Audio Engine which gives you a super fast processor.
This DAW is talked about as the industry standard. Chances are most record studies you visit use Pro Tools as their default software.  It's most popular for mixing and mastering. A lot of producers will use Pro Tools just for mixing and mastering while using another DAW for composing.
The full version of Pro Tools also comes with 115 plugins. However, a big con to pro tools is using third party plugins. In order for plugin companies to make plugins for Pro Tools they have to request a license. This costs a decent amount of money and it can drag on to be a long process. Therefore a lot of companies don't configure there plugins for Pro Tools right away.
Price: FREE
Compatibility: Windows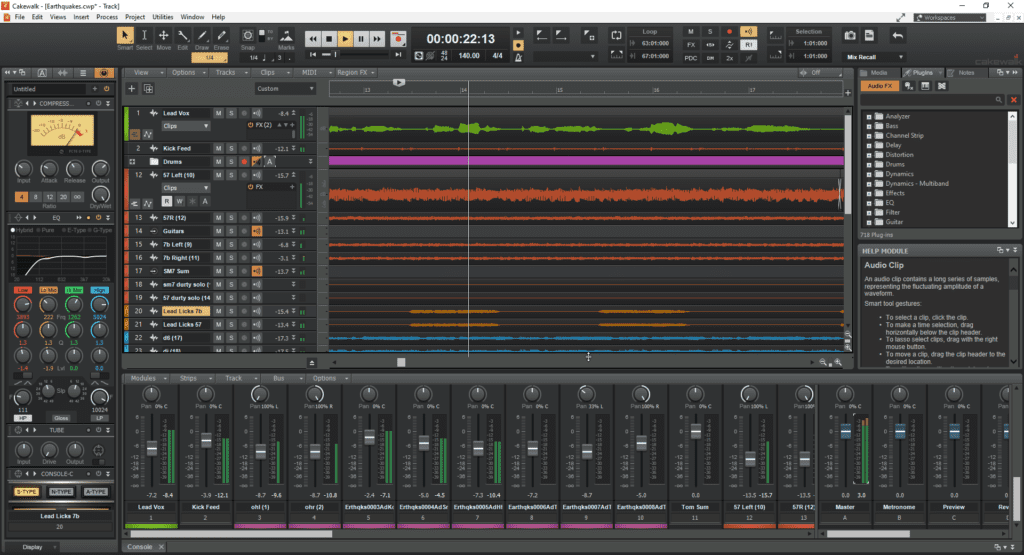 Don't be fooled, just because this software is free dose not make it any less than any other music production software. Cakewalk features a unique layout and a large set of tools.
This free DAW comes with a variety of audio editing tools, including automatic crossfades, automation, clip gain, as well as a brand new feature time-warping. On the other hand there is a limited amount of FX plugins and virtual instruments that come free with Cakewalk. Working in Cakewalk can also be a little time consuming due to its window layout. However, if you plan on picking up music production as a hobby and you work on PC this DAW might be worth checking out.
Price: $99 – $600
Compatibility: Windows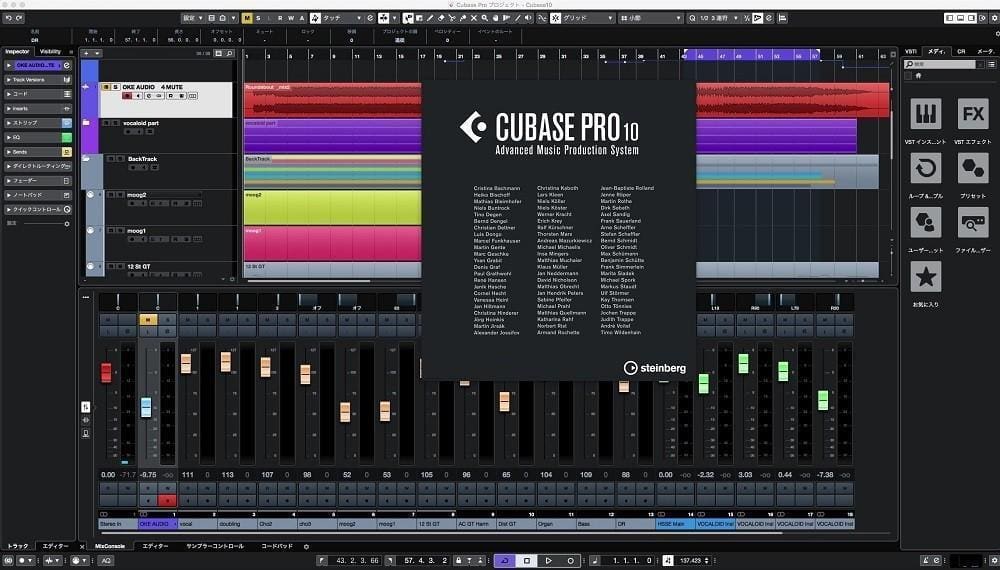 Cubase is another beautifully designed DAW. It is very popular in Europe and has been around since 1989. This software holds some very powerful features. It contains what they call a 'next generation audio engine'. Which is a 64-bit floating-point resolution at a 192 kHz sample rate engine that delivers fast, crystal clear sound quality.
Another unique feature found in Cubase is a tool called 'Workspaces'. This tool allows you to define workflows such as changing the default layout to save more space. This feature is designed to speed up your workflow and it does just that!
On top of that Cubase comes with its own virtual instruments and even it's own loop libraries!
Conclusion
In conclusion, these are our best music production softwares of 2020. Of course there is a lot more DAWs out there. However, we believe these DAWs are updated to todays standard and will continue to stay ahead of the times.