How to upload music to Spotify? This is a common question asked by music creators.
According to Spotify there were 286 million monthly listeners in 2020. So, there is a reason why everyone wants to get there music on there.
Another great feature about Spotify is their dedication to promoting new music. After a few months of using the service Spotify begins to get a taste of your music style.
As a result, they'll put together custom playlist for you which usually contains music from newer artists. This is one of those apps people use to discover new music.
Uploading your music to Spotify is not difficult. In fact, it's fairly easy. All you need is a laptop and Wifi connection.
How To Upload Music To Spotify:
There is no upload button on their website. So, how do you upload your music?
Well, you're going to need to go with a distributor.
A company that will upload your music and collect your streaming royalties.
If you're signed to a record label then you have nothing to worry about. They will upload your music for you. However if you're independent you'll need to find a distributor.
Today there are many online distributors that make it easy to upload music to Spotify.
Your challenge is to choose the best distributor for you.
Some of these companies require a lengthy acceptance process. Others are invite only.
Some charge a hefty fee while others charge minimum.
As a result, finding the right distributor to upload music to Spotify can be difficult.
Luckily, we've put together a list of the best 3 distributors.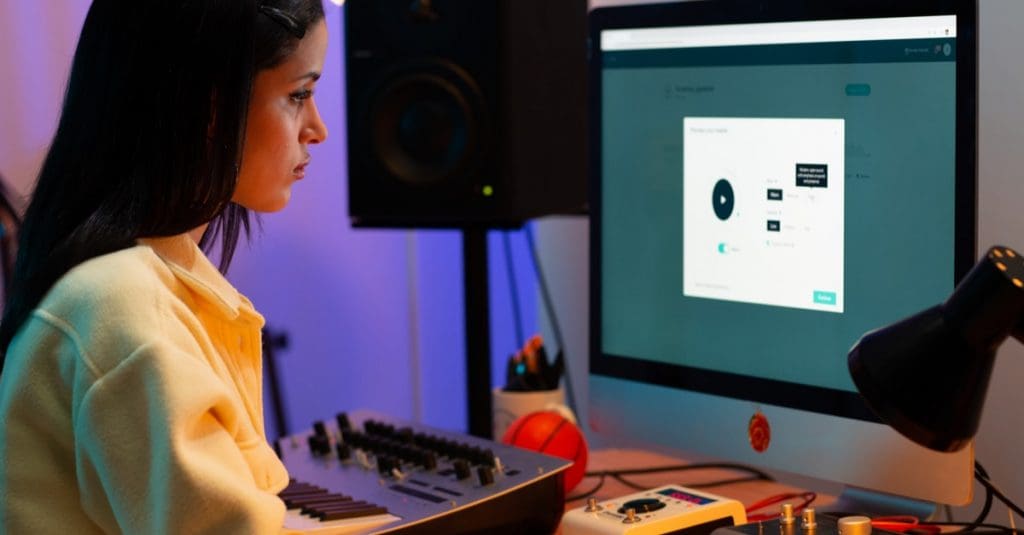 The best place to upload music to Spotify in 2021 is LANDR. We choose LANDR as the best distributor because of what they offer.
This is not just a website to upload music to Spotify. It is a one stop shop for independent artists.
They offer a place to network, a video chat service just for musicians, samples and more. Our favorite feature is their AI powered mastering tool. You can literally instantly master your music with LANDR then distribute it right after.
Uploading music to Spotify with LANDR is very easy. You'll have to choose a plan and create an account first. We recommend choosing the Unlimited plan.
This plan is $89 per year. However, you can upload an unlimited amount of music. Plus you get to keep %100 of your royalties. Other platforms usually charge you per song plus a percentage in royalties. Therefore, this plan is one of the best.
LANDR also gives a lot of helpful tips along the way. Their website walks you through step by step on how to distribute your music. Making LANDR one of the most user friendly services to use.
You can learn more about uploading music with LANDR via the video below.
RouteNote is another great service for uploading music to Spotify.
Uploading your music is very straight forward. All you have to do is create a new release and RouteNote does the rest. There are not limits on how many release you can make. However, each release will need to be approved by RouteNote before it is uploaded.
You can learn more about the RouteNote uploading process via the video below.
Unlike LANDR they don't charge a yearly fee. However, they take %15 of your earnings. So, you only get %85 of your royalties.
If you're on a tight budget RouteNote might be a good place to start since they don't require any upfront fees.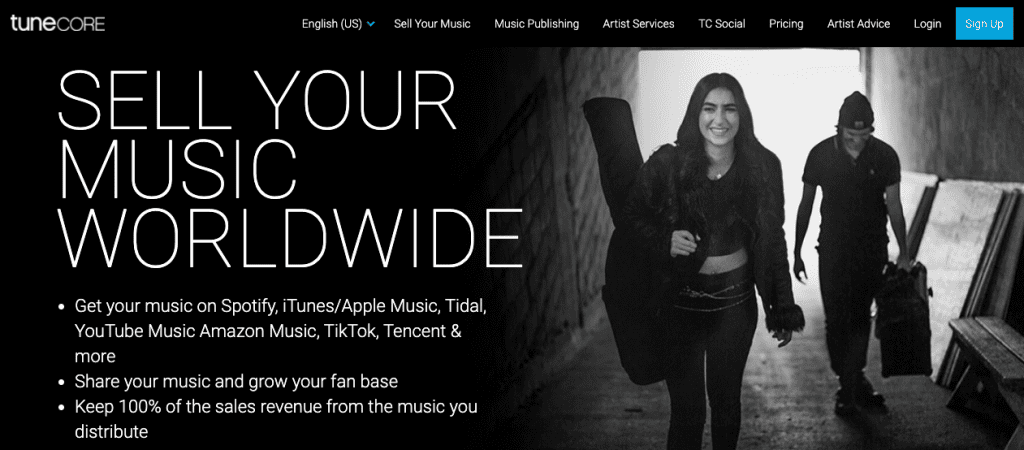 Ever heard of the rapper Russ? Well he is an independent Rapper who went from making $0 off his music to $100,000 per week. He made all of his money off TuneCore.
This service is by far one of the most popular. In regards to uploading music to Spotify they charge some what of a hefty price. It will cost you 9.99 USD for a single release or 29.99 USD for 2 or more songs. This fee recurs every year for every release.
Although this is one of the more expensive options it does come with some perks. One perk is the fact that you get access to music trend reports.
Conclusion
In conclusion, these are our top 3 best ways to upload music to Spotify. Although there are plenty of distributors to choose from we decided to narrow it down to the top three.
This helps you make a better decision faster without having to spend much time researching. However, we do encourage you to research and to choose the best way for you.