Piano VSTs are great tools for every music creator. The piano is one of the best instruments to use to quickly lay out song ideas.
However, piano VSTs can get expensive. Luckily, there is a handful of free piano VSTs available to download online.
On top of that a lot of these free VSTs actually come packed with great sounds.
In this article we'll list out the best free VSTs online.
What Is a Piano VST?
VST stands for Virtual Studio Technology. In simple terms, a VST is a digital instrument. A piece of software that gives you the sounds of a traditional instrument.
So, in this case a Piano VST is simply software that replicates an actual piano. A piano VST gives you the ability to make piano music without having to use a physical piano. It saves you a lot of time and money.
As you may know there are many kinds of pianos. Grand pianos, upright pianos, electronic pianos, etc. As a result, there are many piano VSTs. So, let's dive into the best free piano VSTs.
How To Use A Free Piano VST
Most of the VSTs on the list are standalone plugins. This means you won't need any third party software to use them.
However, you will need a DAW (digital audio workstation)  in order to load your new pianos.
All websites on the list provide installation instructions. Therefore, all you need to do is download then install. Finally, enjoy your free instruments !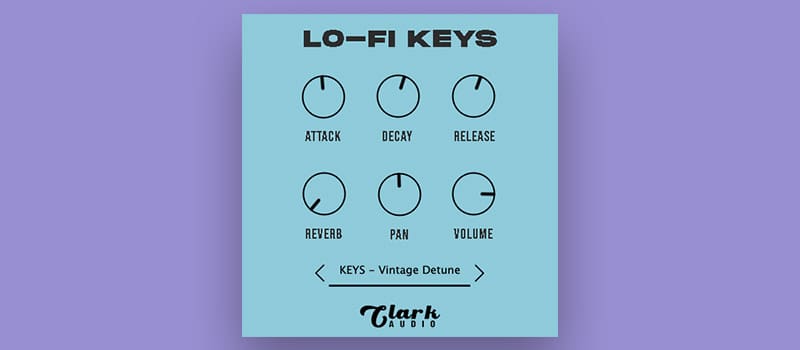 Lo-fi Keys is a free piano VST developed by us (Clark Audio). Therefore you know we had to put it at number one 😉.
All jokes aside we listed this at number one because it's the latest free piano VST online right now. A lot of the VSTs on our list were first released years ago. Lo-Fi Keys was released April, 2021.
Therefore, not only are the presets top notch but this plugin also uses the latest technology. So, you can use it on the latest Windows or Mac updates without any issues.
Besides that Lo-Fi Keys comes with 10 piano presets. These presets are the reason why it's called Lo-Fi Keys. This is because each preset emulates an organic vintage tone which is popular in the Lo-fi niche.
So don't get turned off if you're not into Lo-Fi. These organic presets can be used for similar genres such as Hip Hop, Soul, Funk, Pop etc.
Learn more / download this VST here: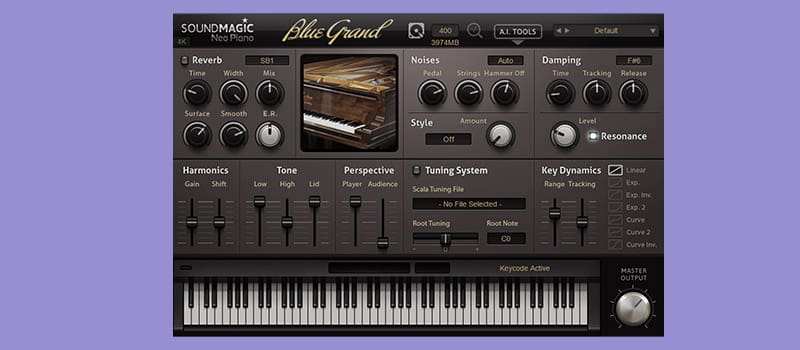 The free Lo-Fi Keys piano is very sleek and simple. However, if you're looking for a little more control over your piano sounds check out Piano One.
This free piano vst was created by Sound Magic. Based off of the Yamaha C7 concert grand which is a piano commonly used on stage.
Some users across the internet have said the sound is "smooth" and "rich". If you're familiar with the Yamaha C7 and you want to get your hands on the tones it creates we recommend giving this VST a try.
Download this VST here: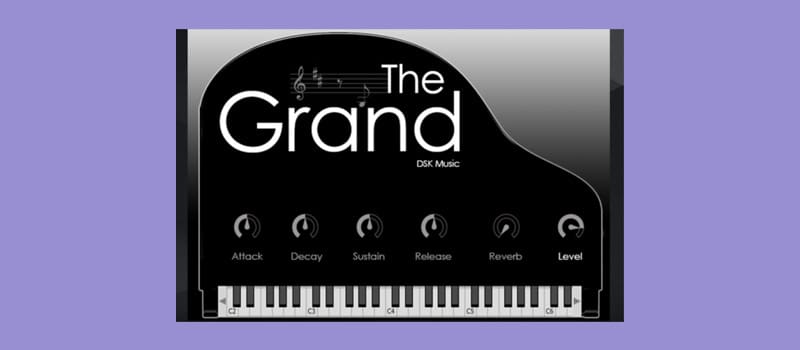 Ah, the classic grand piano. When people refer to a piano it's usually the grand. One of the most classic pianos there is. As a result, it's known for it's wide dynamic range and diverse tonality.
DSK offers a free VST that represents the classic grand. Unfortunately, you only get a few presets. But the sounds emulate a decent grand piano.
Learn more / download this VST here: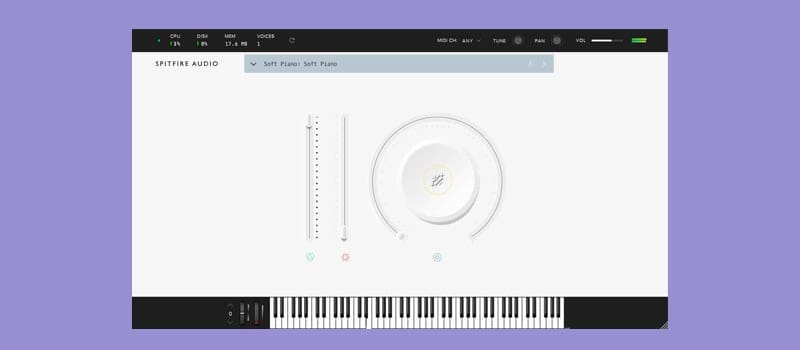 Soft, smooth piano sounds. That's what this free piano vst offers. An expertly sampled piano by industry leaders Spitfire.
The sounds included in this vst were created by placing a thin strip of felt inside the piano. Therefore, the sound is truly organic and unique.
Perfect for ambient film styled production. You can download it at Spitfire. However, you will have to download their LABS software in order to get it.
Download this VST here: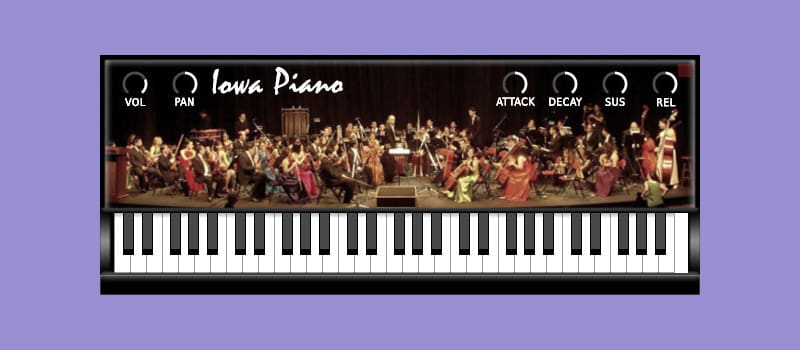 Iowa grand is a steinway grand piano containing 3 velocity layers. The sounds were provided by the University of Iowa.
Iowa grand in another simple piano vst. It contains a few functions such as a ADSR envelope. However it only comes with one preset. The steinway grand piano.
Download this VST here:
Conclusion
In conclusion, there are a few more free piano vsts out there. However, most of them have been abandoned by their developers. Meaning they haven't been updated in years. This dose not mean there not useful.
However, to give you the latest and the best this list contains free plugins that are still active and useful. In our opinion, these are the best free piano vsts currently online.